Table protector collection

Our table protector collection presents a coordination of home accessories to decorate and protect your table. Our accessories are convenient, safe and always trendy. Among the products you will find place mats, foam table protectors, crystals and vinyl mats. Everything will be already nicely packaged for sale.
To receive more informations about this collection or the PDF of our catalogue, please contact us at: bottigelli@bottigelli.com.
Transparent table protector collection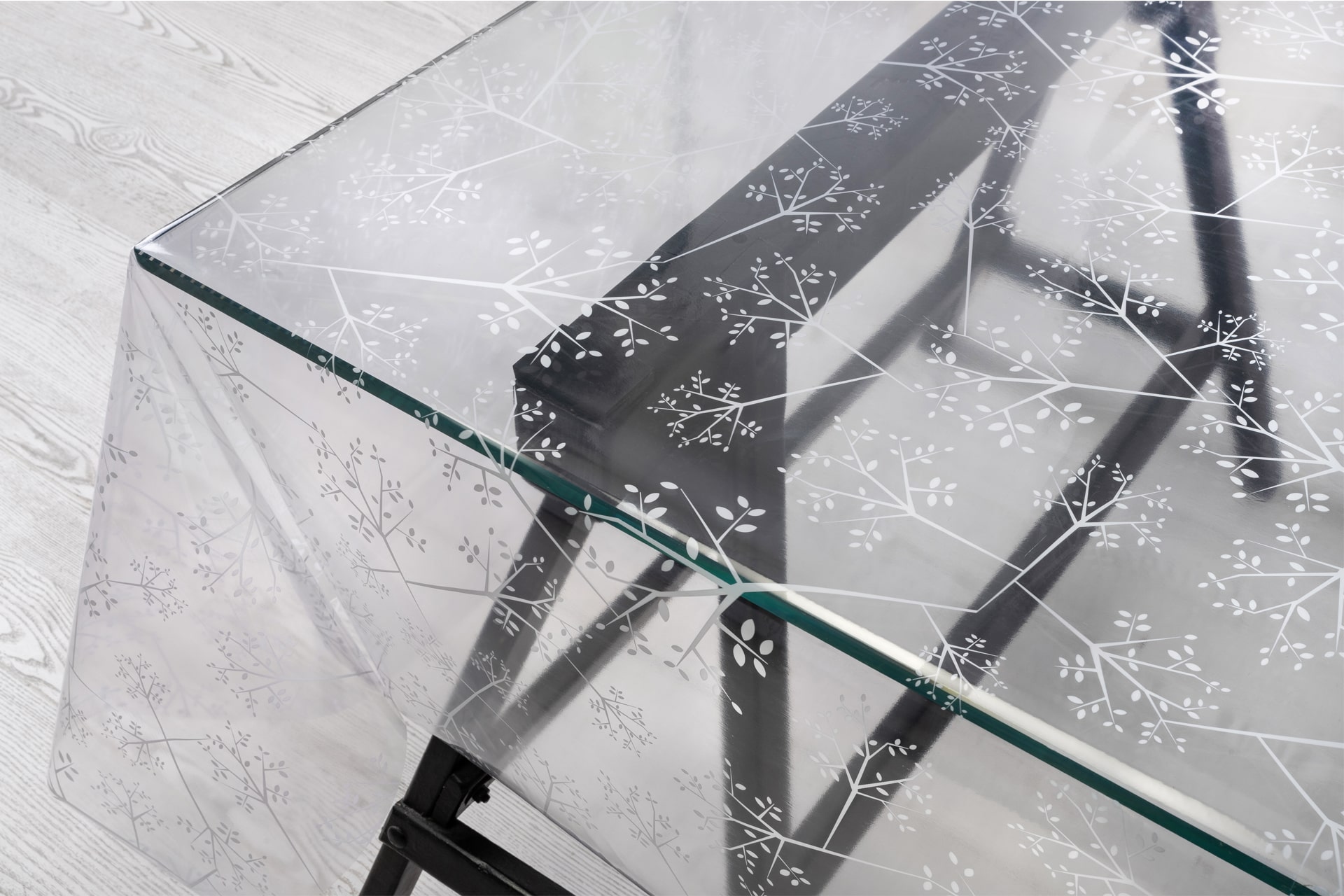 Pergola is composed by a printed PVC Crystal transparent sheet (thickness: about 0,15 mm). It can be used to protect and decorate tables, but also to cover woven tablecloths, more difficult to clean.
Roll sizes: 140 cm of width, 30 meters of length. Interleaved with tissue paper.
Our PVC crystals are transparent sheets that can be used to protect tables, but also in many other applications. We are offering a range of thicknesses that go from 0,07 to 0,3 mm, available interleaved with tissue paper (or without) in width 140 and 160 cm.
Product: Embossed crystals in roll, available neutral or glitter.
Composition: 100% PVC Roll dimensions: width 137 cm, lenght 20 mt Thickness: 0,23 mm
Foam table protector collection

Our New Soft is composed by a sheet of printed PVC (front) and a sheet of white expanded PVC (back), that garantees a greater grip on any support. An ideal solution to protect and adorn tables in any situation.Roll sizes: 140 cm of width, 20 meters of length.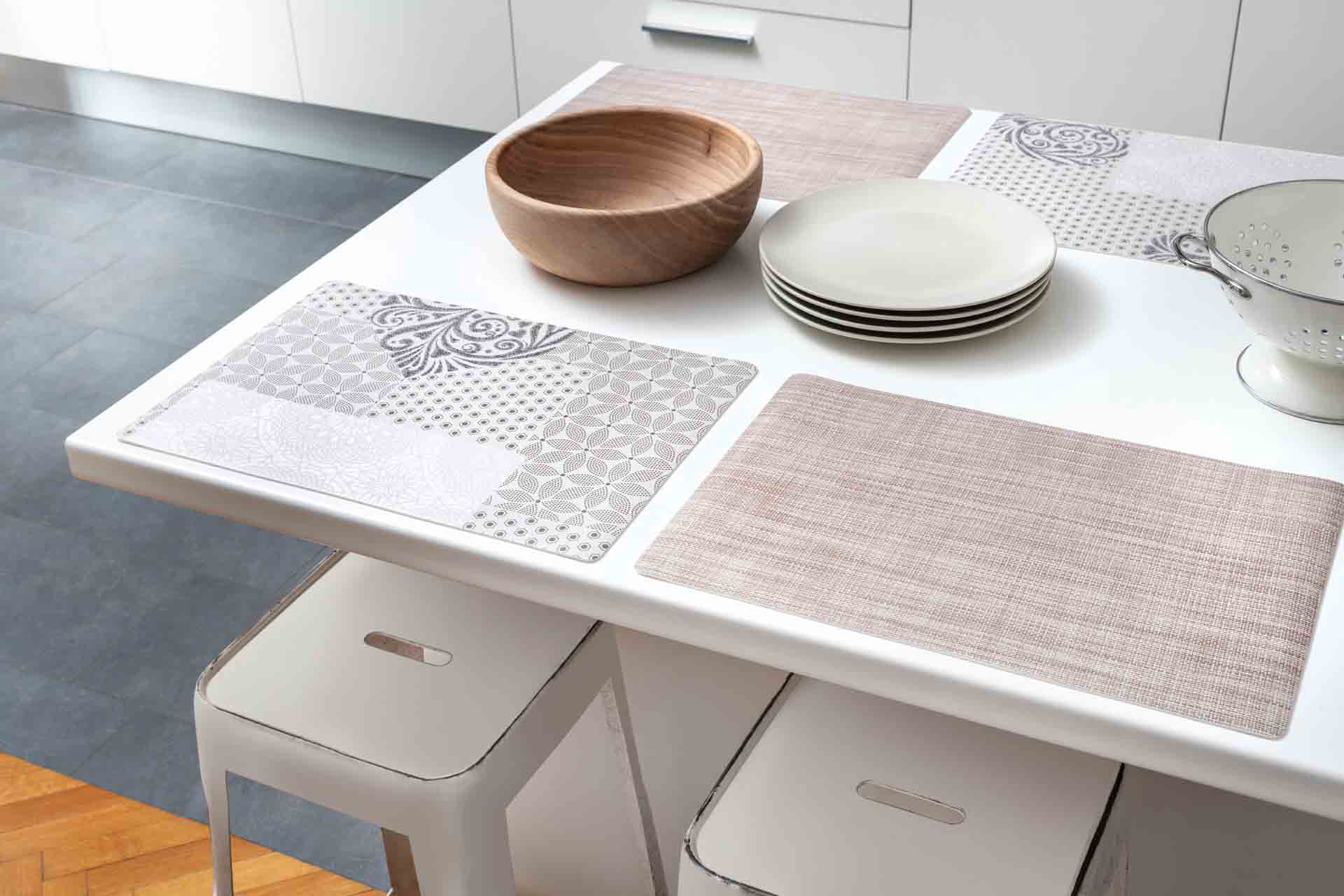 Product: Pvc place mat 33 x 44 cm
Front: 100% PVC printed sheet / Backingo: 100% PVC white embossed PVC
The position of the design can slightly change on each place mat according to the cutting.
Minimum order quantity: 12 pieces per design/colour in a transparent polybag.
Packaging: 60 pieces per design/colour or assorted in a cardboard box.
HEADQUARTERS
Melegnano, 6 Busto Arsizio (VA) Italy
Fiscal code and VAT registration number
00217980127