A good product isn't enough without a good presentation. For this reason we also advise our customers in the staging and matching of our vynil tablecloths designs.
Thanks to our customized display racks, our collection can be combined to create a wide range of moods, each one with its own style.
Every Giovanni Bottigelli S.p.A. display rack is equipped with a movable cutter and has 18 spaces for rolls, nine on each side. Thanks to the wheels, it can be easly moved around the shop.
Here are some proposals to match our 2018 collection: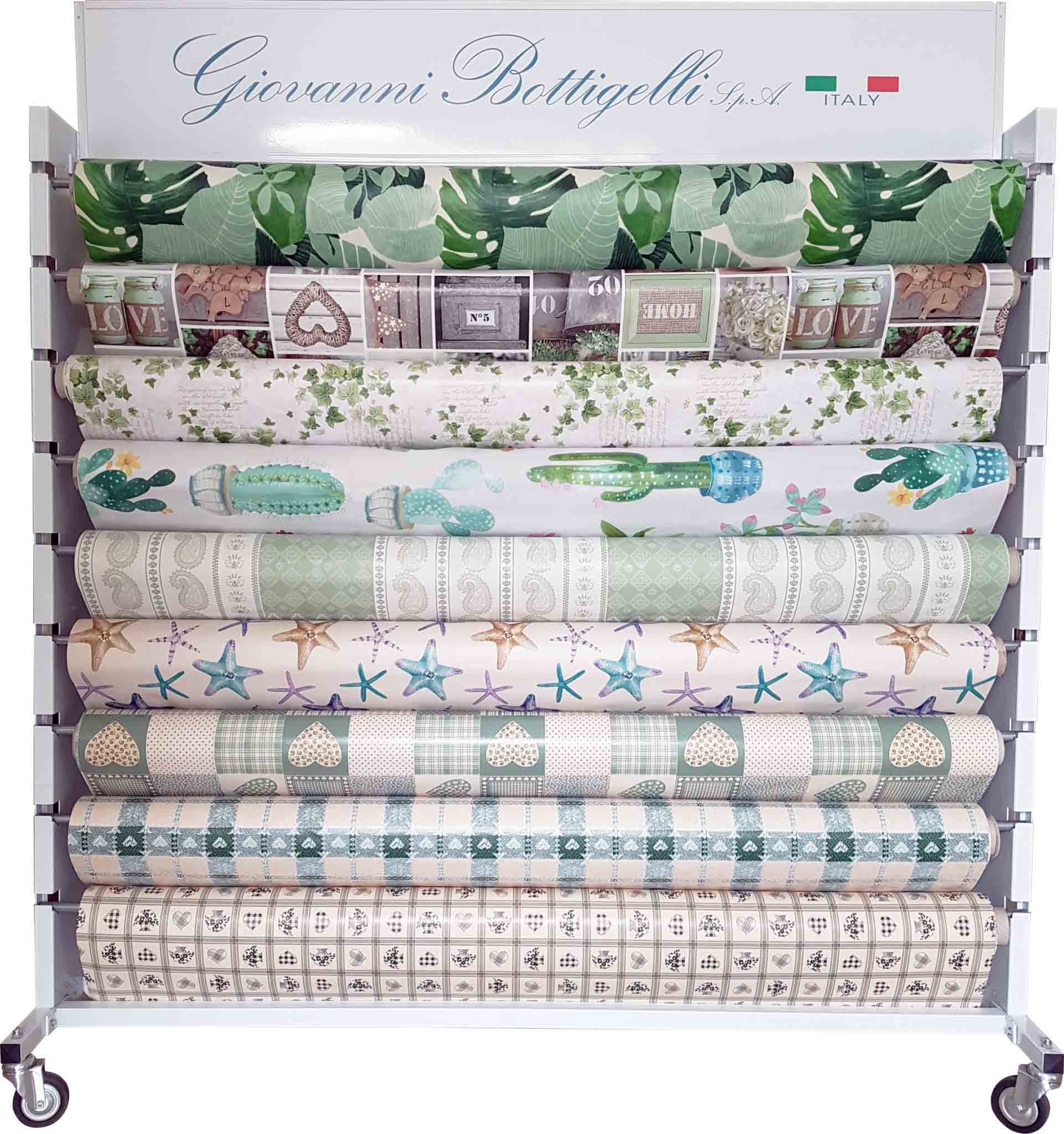 Design code:
4004/01
3902/01
8965/01
4000/01
4007/03
6005/01
1804/04
1615/03
1641/02
Design code:
9032/01
1778/01
3886/02
0012/02
9059/01
0012/04
3887/01
1789/03
1586/12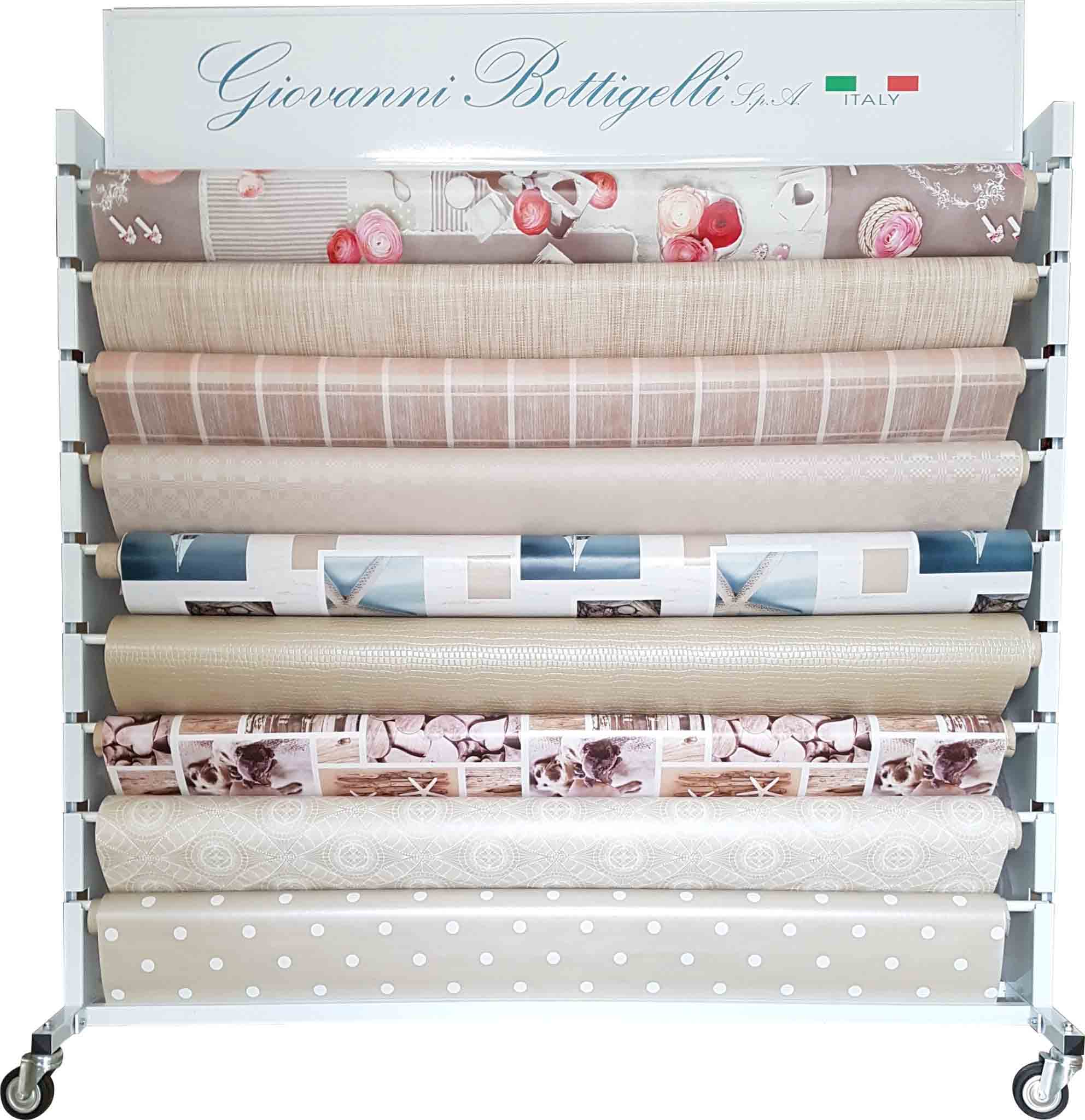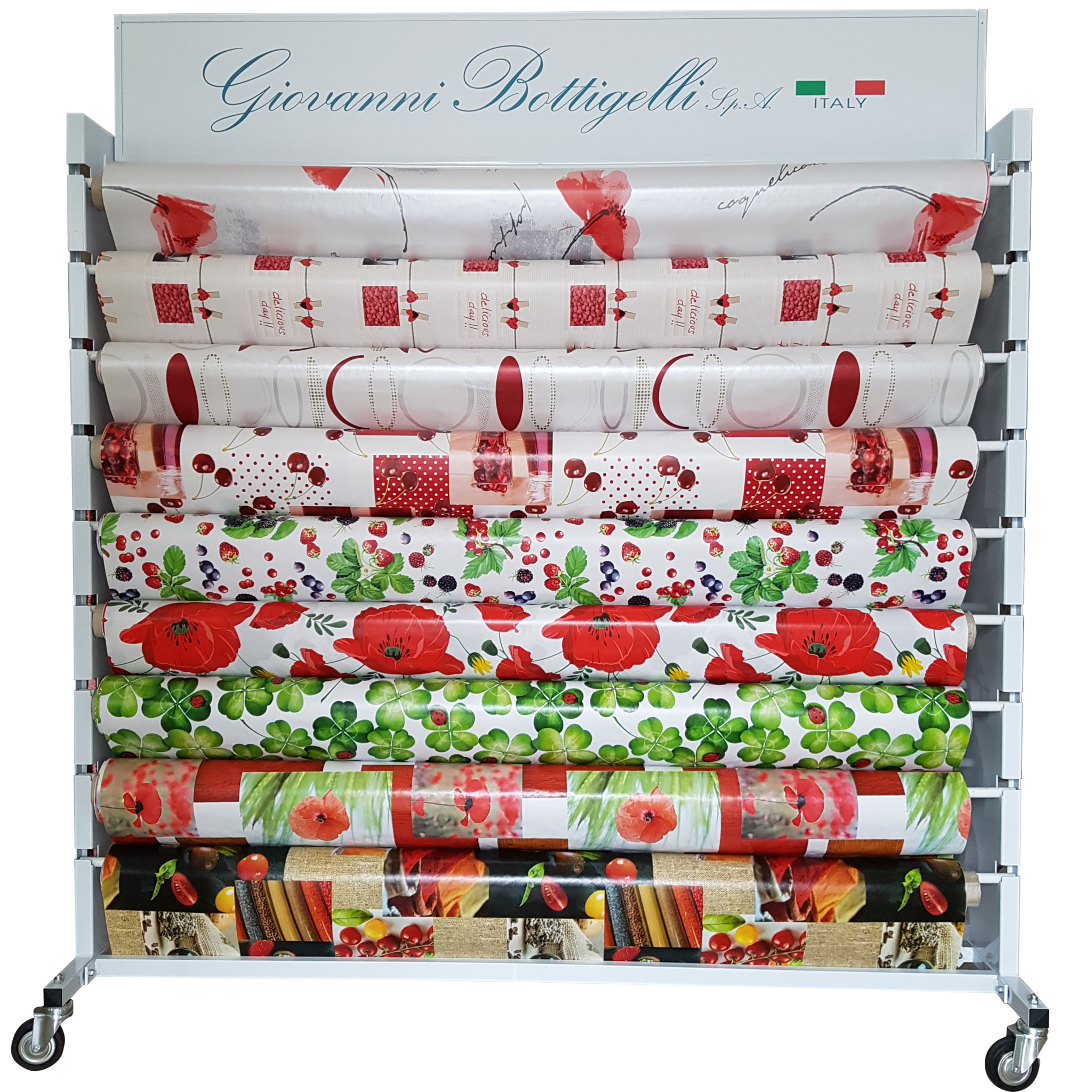 A day trip in the country
Design codes:
9010/01
3908/01
3891/02
9033/01
6003/01
5001/01
3907/01
9024/01
3901/01
Design codes:
1586/10
1586/08
9064/02
9064/01
3905/01
3905/03
3905/02
1801/02
1586/26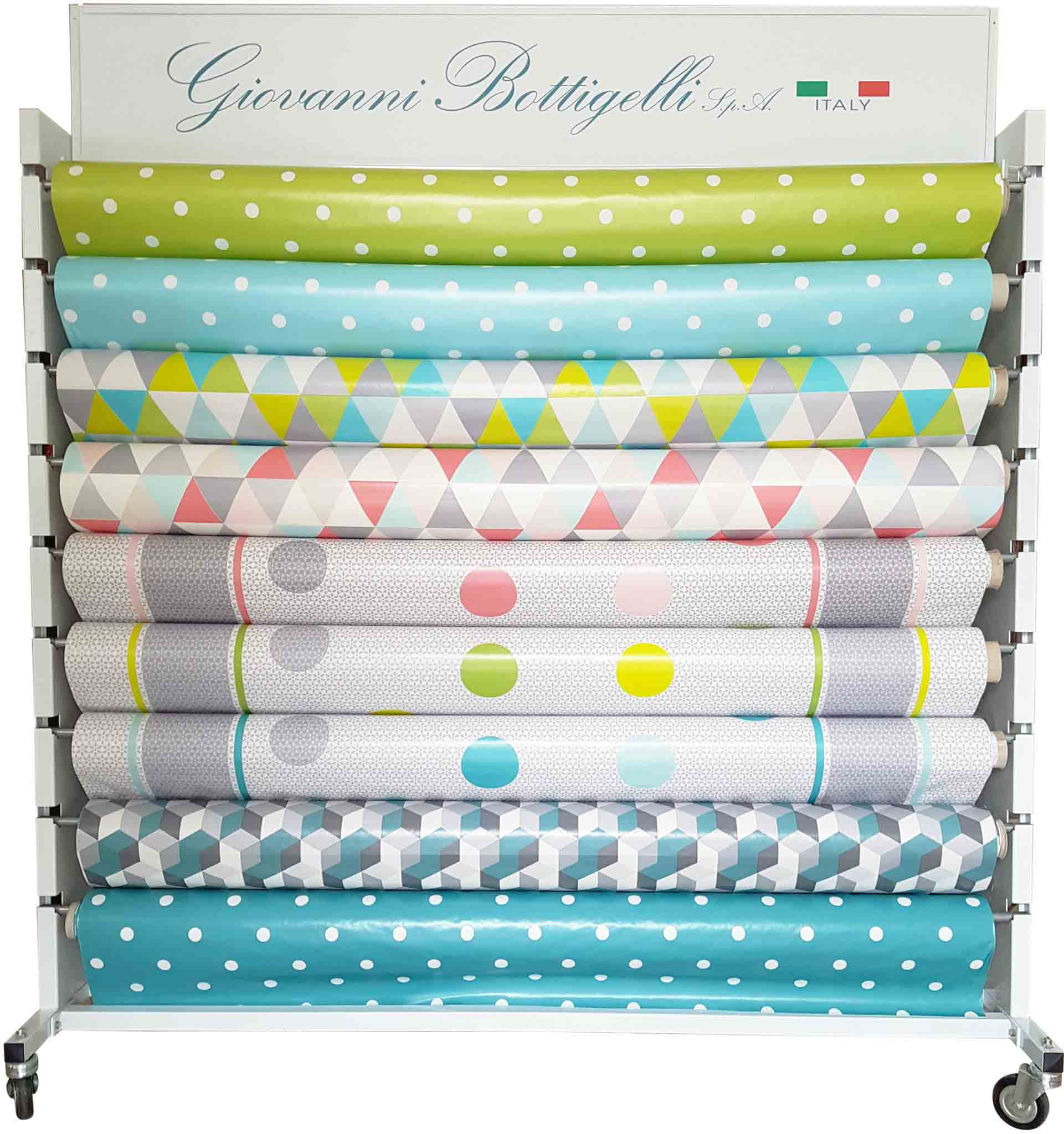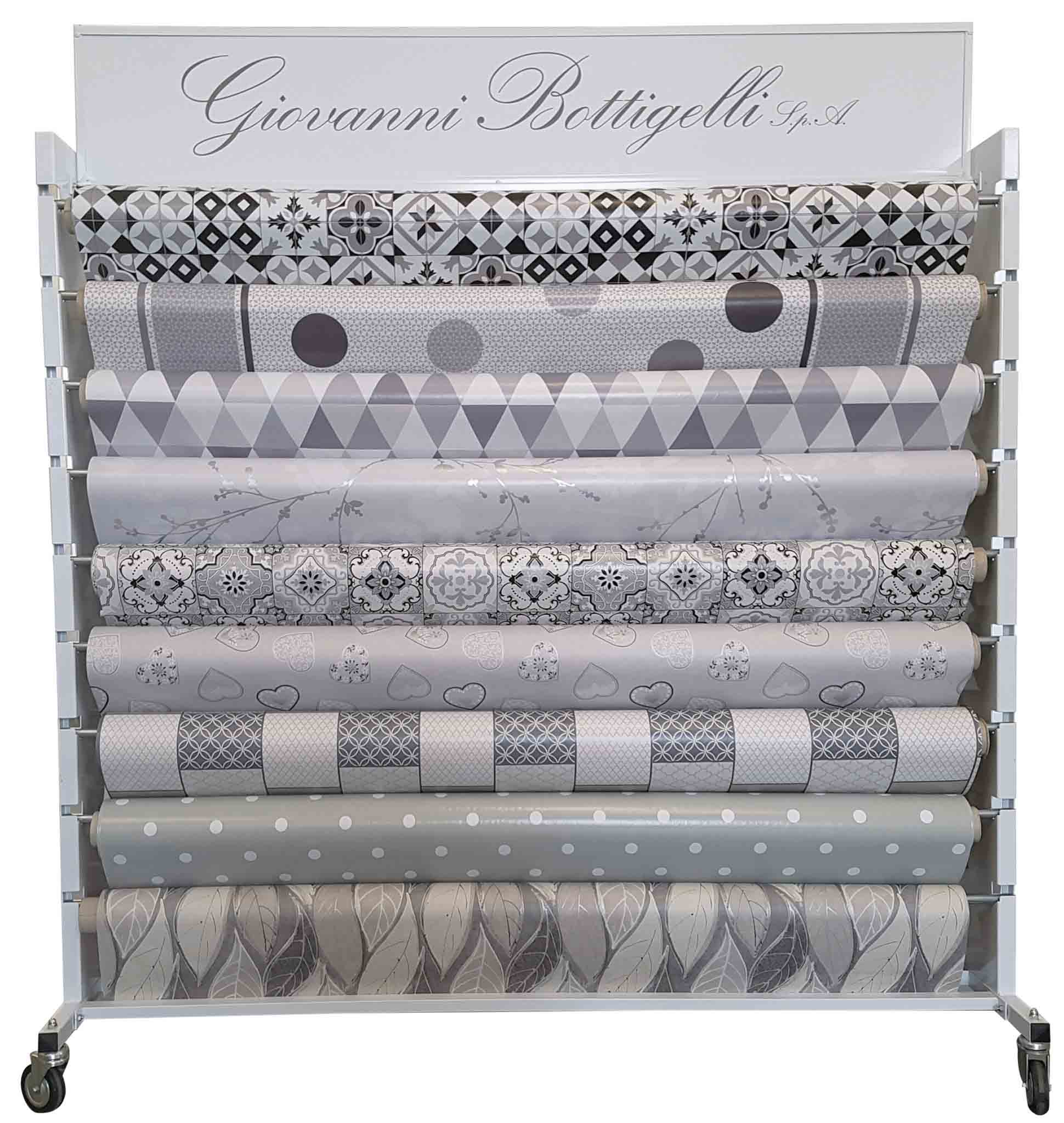 Design codes:
4005/02
3905/03
9064/03
1653/01
3910/02
1794/04
1803/04
1586/17
3868/02